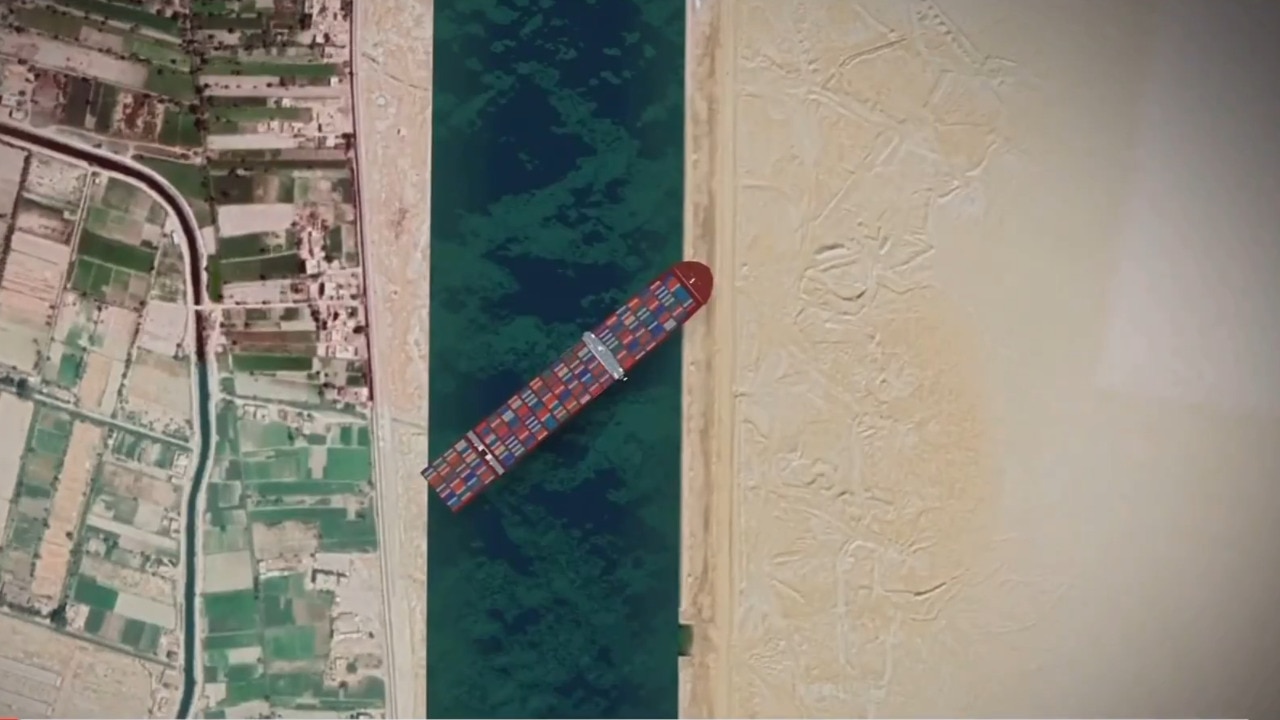 Former president of the Suez Canal Authority Vice Admiral Mohab Mimish is advising salvage crews in relation to a cargo ship which became lodged in the canal nearly a week ago.
The Ever Given remains stuck despite a multi-national effort lead by Egypt – with more cargo ships and tankers banking up at either end of the canal.
"You have to have a salvage plan and salvage equipment, everything, because it is a very huge ship …." Mr Mamish said.
High tides over coming days may assist crews to free the ship, however, some of the containers on board may need to be removed to lighten the load.