The younger brother of Brothers for Life gang leader Bassam Hamzy has been shot dead in Sydney's south-west on Monday morning.
Emergency services found Mejid Hamzy with multiple gunshot wounds when they were called to Simmat Avenue, a residential street, in Condell Park before 7.30am.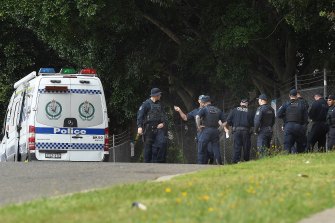 Despite the efforts of four ambulance crews, Mr Hamzy died at the scene.
Police sources say the incident has links to the notorious gang.