The State Emergency Operations Centre at Homebush has been activated following severe wet weather and flooding throughout New South Wales.
The team will access live information, intelligence sharing, digital mapping, as well as public information to quickly get critical information to the public.
The Minister for Police and Emergency Services, David Elliott, reinforced the importance of flood-threatened communities working with emergency services and observing any directions they are given.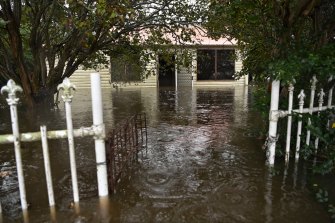 "We don't want to see people going into flood-affected areas and then finding themselves in difficulty. It not only puts their own lives at risk but the lives of the emergency service workers and rescuers also," Mr Elliott said.
"It's about making smart decisions and following the advice of experts.
"That way, our responders can concentrate their efforts on helping people in most need during this extraordinary and significant weather event."
The State Emergency Operations Controller, NSW Police Deputy Commissioner Gary Worboys, has appealed to flood-affected communities to observe warnings and evacuation orders as police work closely with the SES and other emergency service agencies.
"This severe weather event is impacting communities across the state. The State Emergency Operations Centre will bring agency operations together under the one roof to manage the situation in real-time," Deputy Commissioner Worboys said.
NSW Premier Gladys Berejiklian has moved to reassure people despite the drastic weather conditions, help is available.
"For those reasons, we are limited in how we can help people. But no matter where you live, no matter how isolated you feel, help will get to you," she said.